Vintage Army Dog Tags . com

Original Army issued military dog tags stamped out with
vintage Graphotype dog tag stamping machine used by the
US Army for twenty years, 1945 through 1965.

Click here to see the order form and more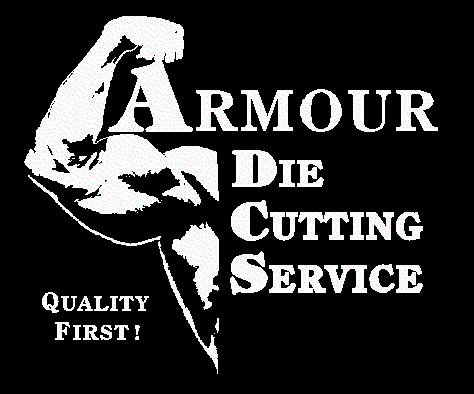 All orders placed before the end of the year
will receive a FREE USA flag decal!
Just mention this ad when checking out.
Armour Die Cutting Service LLC

A full service screen printing, letter press and die cutting shop
excelling in creating quality point of purchase
custom products at reasonable prices since 1987
Our in house services include and are not limited to:
Custom die cutting and screen printing of any labels, magnets, name plates, name badges, stickers and more.
We also do laminating, back slitting, guillotine, perforating, numbering, serializing, Vintage Army Dog Tag stamping,
stencil cutting, imprinting, crash imprinting, paint masks, door hangers, hang tags, freezer dividers,
thermal kiss cutting, floral picks, identification tags, Screen printing and die cutting
of vinyl, magnets and labels of all shapes and sizes, full color posters and banners,
custom boxes, CD mailers and more!
We can manufacture custom die cut stickers and magnets with full color
printing or spot color screen printing on thick powerful magnetic stock.
We have some stock screen print, digital print and die cut items that
you can purchase by using our shopping cart system.
click here to see menu bar at left
Film positive or negative image setting camera film output, direct from PC to image setter
for your business logo, graphics, label, decal or magnetic business cards.
We can screen print from one color to four color process or
as many spot colors as you need and die cut to any shape or size to
make your project turn out perfect. Internet orders are welcome!
See our live webcam to view the girls working in the office or to
view an image of one of the projects we are working on.
If interested in a custom size or shape of any box, decal, sticker, face panel, name badge, magnet or any idea you may have, please contact us for a quote or click here to fill out a quote form.
ADCS LLC
Searching for something on our website? Try the search box below.

ExSTINK, a non-toxic odor remover.
Eliminate musty, stinky, smelly odors forever!
Your pet cat urine liter box smell bothering you, skunk get your dog?
Get rid of the fishy smell in your fish tank.
Order today to remove the stink, not cover it up.



100% non-toxic, 100% natural mineral that removes odor.

*Copyright* ArmourDieCutting.com © 1987 - 2012